FREE and SPAM-PROOF!

CLICK to sign up for
Fred Langa's award-winning e-newsletter. You'll see how to get LOTS more from your hardware, software, and time online!

---
PURPOSE
This site is dedicated to furthering the collecting of Beer Cans and other Breweriana. We hope it will encourage interaction among current collectors and stimulate the interest of future collectors. Please enjoy your stay here !!
---
---
About the Brewery Collectibles Club of America (BCCA) and the Regional Chapters
The BCCA is the premier International organization dedicated to the collecting of beer cans & breweriana throughout the world. First formed in 1970, the club has grown to over 4,000 members, from all walks of life.
For more information on this fun loving group, see the BCCA home page link below. A membership form is available there for your convenience.
---
The BCCA has over 100 regional chapters throughout the world. The chapters enable members to gather regularly to trade beer cans & other breweriana, provide visibility of the BCCA to the local public, select officer candidates for the national club, and enhance the success of a national convention. The chapters are a great place to build friendships as well as have fun.
Information on BCCA U.S. Regional Chapters

Information on BCCA At-Large Chapters
Information on BCCA International Chapters

---
This page lists member name, Breweriana club membership numbers (if applicable - NOT required for free membership here at the Korner), e-mail address, a link to their personal home page, the City/State or Country they are from, and any collection specializations they may have.

NOTE:You don't have to be a member of the BCCA, or any other Breweriana club, to be listed here - we highly encourage membership in clubs only because of the value in supporting an international organization and the benefits that go along with belonging !


---
| | |
| --- | --- |
| | The Korner is the official host of the internet based Sports Cans Chapter, chapter #160 of the Brewery Collectibles Club of America (BCCA) ! Join now to access a quick link of all chapter members (already 50 members strong), access the current & back issues of Talkin' Sports (the official newsletter of the Sports Cans Chapter), FREE want ads, and awesome price/value information lists of sports cans from all over the world (coming in the near future). The Korner is extremely pleased to have the honor of hosting this very special chapter of the BCCA ! |
---
The February/March, 2007 edition, hosted by Kevin McCabe, is now available !

Talkin' Sports is now the offical newsletter of the Sports Cans Chapter of the BCCA. 1 issue each year will be posted here for access to the public. To access the current issue, as well as archives of ALL the past issues going back to 1996, you must join the Sports Cans Chapter for the very reasonable rate of $10.00 per year.
---
OnLine Want Ads Have something to trade ? Or maybe you are looking for something ? Send us an ad and we will post it for you here.....trade/buy/sell ads accepted for beer cans and any other breweriana.

If you have a collection or individual cans that you wish to sell, you have several options:
Send us an e-mail and we may possibly make you an offer
Send us an e-mail for posting in the Can Korner Want Ad area
Attend a BCCA Chapter trade session (reference our trade show page)
Check out our Members Info page for many dealers that specialize in purchasing collections
Advertise on any of the internet auction sites for a small fee
---
Visit this page to learn of trade shows being held near you. Visitors are encouraged to check these out....most shows allow for nonmembers to attend at no cost.
---
Want to know what new issue labels are available throughout the world ? Visit this area to read about and see pictures of new issue cans.


---
Scott's Trade/Sale List

Like to see or obtain my latest trade/sale list ? If a different file format is needed, please e-mail me and I can convert the file and e-mail it back to you. Click on the appropriate selection below.......this list is dated August 11th, 2007

---
---
Got a comment ? Click on Dino !!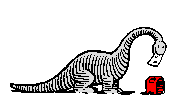 ---
Last updated by Scott Spencer on 8/11/07
---
U.S. Chapters*** At-Large Chapters*** Int'l Chapters*** Member Info*** Sports Cans Chapter

Talkin' Sports*** What's New